Ryan Gosling, Russell Crowe to star in Shane Black's Next Film?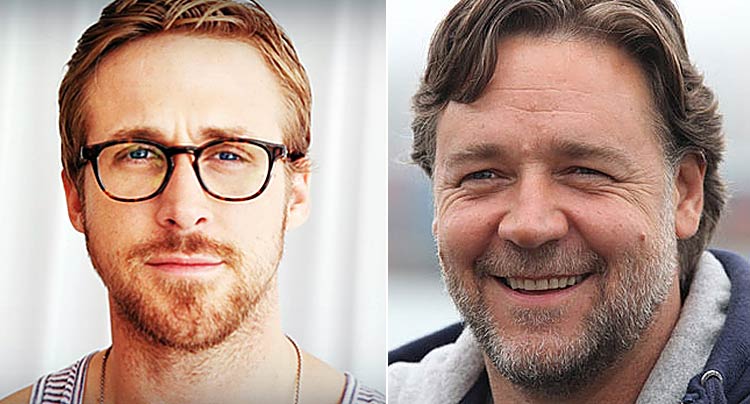 Fresh off his biggest success ever at the box-office in Iron Man 3, director Shane Black is pursuing an Oscar winner & an Oscar nominee to star in his follow-up film. Russell Crowe and Ryan Gosling are in talks to star in The Nice Guys, based off of a script written years ago by Black and Anthony Bagarozzi. While neither actor is officially confirmed, particularly Crowe who is reported to have a schedule conflict with publicity for his upcoming directorial debut The Water Diviner, The Nice Guys producer Joel Silver is reportedly shopping the project to studios and buyers in the hopes that the actors will remain part of the package.
Set in Los Angeles in the 1970s, the story follows Jackson Healy (a muscle-for-hire type) and Holland March (a private eye) after the suicide of a fading porn star; however, the woman's aunt believes not only that the porn star is alive, but is convinced she saw her niece after the highly publicized incident. Filming would be slated for later this year, although there is no speculative release date as of yet.