Red-Band Trailer: Snowpiercer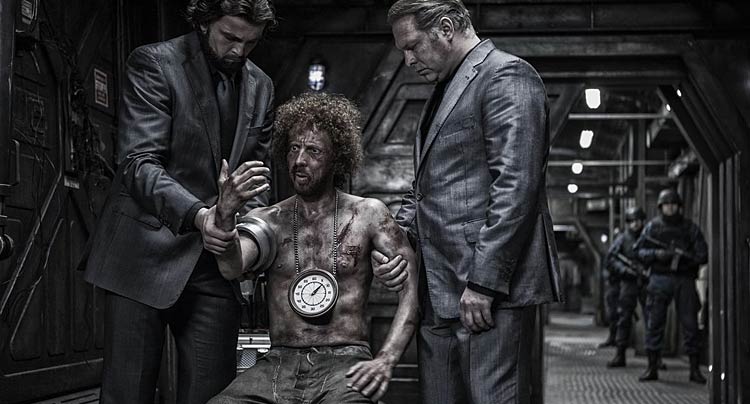 After a lengthy battle with film distributor Harvey Weinstein, director Bong Joon-Ho's Snowpiercer's not only has an upcoming June 27th release date, but a new red-band trailer to show off its particular brand of craziness. This cut of the film nearly never saw the light of day as after Weinstein's purchase of the movie in 2012, he and the filmmaker (whose previous efforts include Mother and The Host) began a dispute over the final cut of the movie that was ultimately resolved by Weinstein downgrading the release from a wide one, to a more limited rollout.
In Snowpiercer, an ice-age has forced all of humanity indoors, on a globe-spanning train that contains within it classrooms, armies, and classism. A man of the people, Chris Evans (Captain America), stars as the leader of a revolt on a train in what promises to be a uniquely claustrophobic and bloody Asian-import.
Snowpiercer Red-Band Trailer