Movies and TV to Stream This Weekend – February 5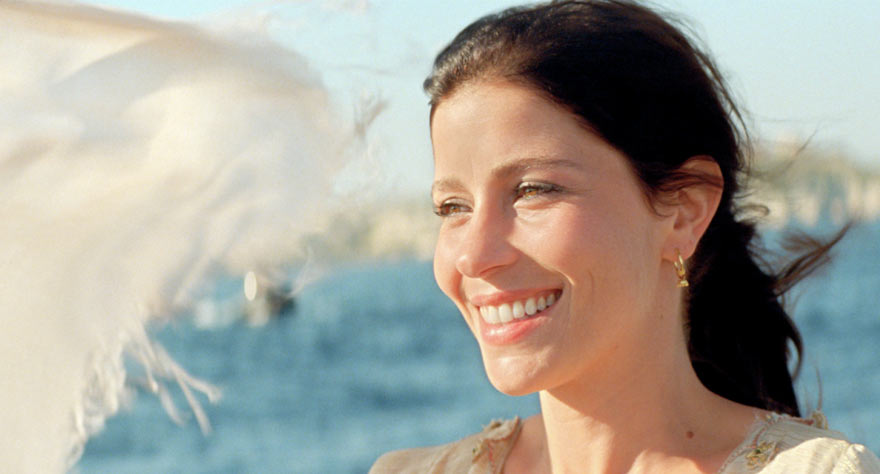 Just as American Crime Story: The People v. O.J. Simpson once again sparks America's love for true crime stories, streaming service SundanceNow Doc Club offers a number of documentaries in their "True Crime Collection." Highlighted by the seminal ten-part series The Staircase, the collection includes many other classics of the subgenre, along with a few less seen gems. Other films include Errol Morris' The Thin Blue Line, Werner Herzog's Into the Abyss, Brother's Keeper, Murder on a Sunday Morning, Aileen Wuornos double-feature Aileen: Life and Death of a Serial Killer and Aileen: The Selling of a Serial Killer, and more. To see all of these great true crime docs and dozens of other fantastic documentaries, you can join the SundanceNow Doc Club for $4.99 per month on an annual subscription. For all the other TV and films new to streaming this week, check out the selections below:
Netflix
A Picture of You (J.P. Chan, 2013)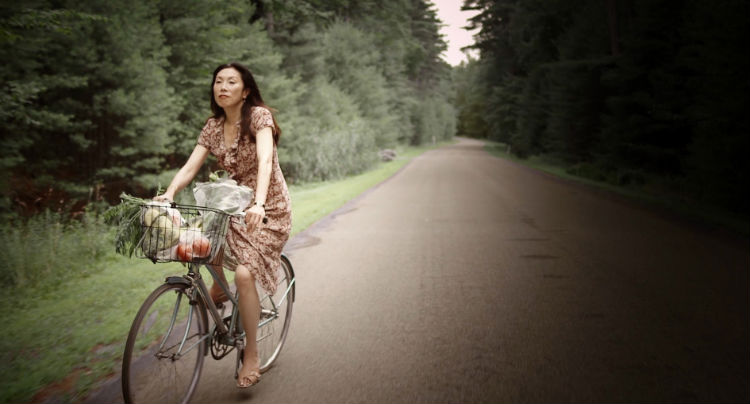 New York-based filmmaker J.P. Chan takes family drama to unexpected places with A Picture of You, a mischievous, sleek-looking movie about estranged siblings (Andrew Pang and Jo Mei) who return to their childhood home to sort through their recently-deceased mother's belongings. They've got heaps of emotional baggage to unpack between them, but there's something their mother's hidden away that will change their memory of her forever. Warm nostalgia is broken to pieces in a delightful, funny, and outrageously surprising way in this terrific debut, which you'd be cheating yourself to miss. [Bernard]
Other titles new to Netflix this week:
Better Call Saul (Series, Season 1)
Charlie's Country (Rolf de Heer, 2013)
Experimenter (Michael Almereyda, 2015)
A Faster Horse (David Gelb, 2015)
The Fury (Brian De Palma, 1978)
I Love You Phillip Morris (Glenn Ficarra & John Requa, 2009)
Intolerable Cruelty (Joel & Ethan Coen, 2003)
Love (Gaspar Noe, 2015)
Stranger by the Lake (Alain Guiraudie, 2013)
Tokyo Tribe (Shion Sono, 2014)
Fandor
Arabian Nights Trilogy (Miguel Gomes, 2015)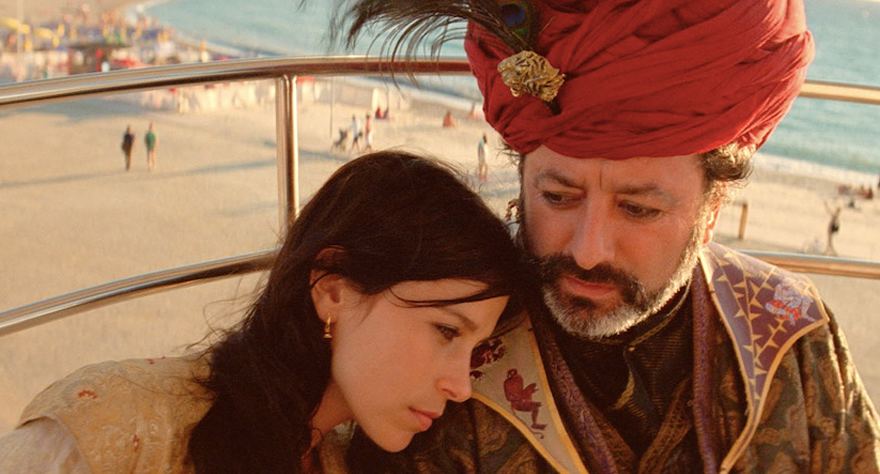 Among the highest regarded films of 2015, Portuguese auteur Miguel Gomes' Arabian Nights trilogy is now available for wide consumption in the U.S. on Fandor. The three films use One Thousand and One Nights as an inspiration while telling a collection of stories concerning modern day Portugal. The second film in the series, The Desolate One, has become the highlight as it garnered the official selection for its country for Academy Award consideration, though it was not nominated. With all three films available now, there's no excuse for film lovers to fill out their 2015 blind spots. Fandor's other films available this week include the Criterion Picks topic "Mid-Century Cool" and a new Spotlight series called "Love Gone Wrong," just in time for Valentine's Day.
Other titles new to Fandor this week:
Bay of Angels (Jacques Demy, 1963)
Elevator to the Gallows (Louis Malle, 1957)
Pale Flower (Masahiro Shinoda, 1964)
Picture of Light (Peter Mettler, 1994)
Prodigal Sons (Kimberly Reed, 2009)
MUBI
The Cook, The Thief, His Wife & Her Lover (Peter Greenaway, 1989)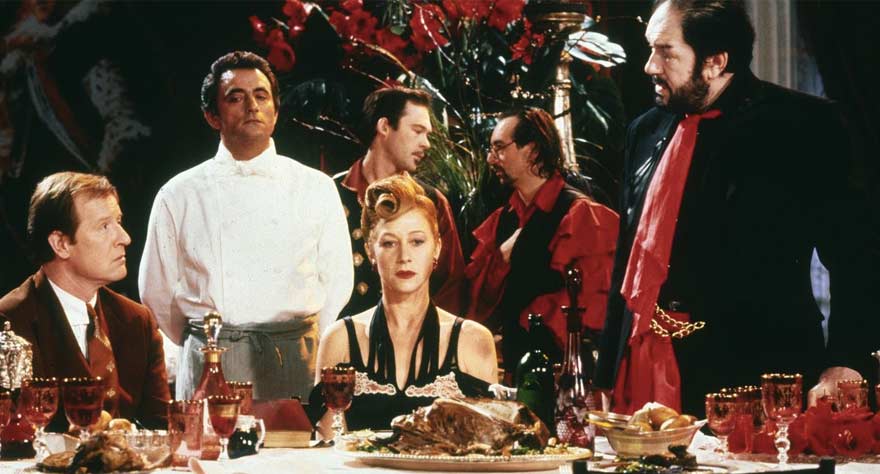 MUBI is kicking off a retrospective of arthouse filmmaker Peter Greenaway with his most iconic and controversial film, The Cook, The Thief, His Wife & Her Lover. Long difficult to see, in part due to its dreaded NC-17 rating, the film has built up cult status among film fans for its strange mix of the crude and the beautiful. It's lavish sets and use of color provide a striking look to the film, while the narrative frankly explores themes of sex and violence in sometimes shocking ways. The film sports a terrific cast of veteran British actors including Michael Gambon, Helen Mirren, Tim Roth and Alan Howard. Greenaway has gone on to a fine career, including his latest release Eisenstein in Guanajuato (which hopefully will be a part of MUBI's retrospective), but The Cook, The Thief, His Wife & Her Lover is unquestionably the filmmaker's masterpiece. It is available on MUBI until March 5.
Other titles new to MUBI this week:
Adventureland (Greg Mottola, 2009)
America (Valérie Massadian, 2013)
Hoop Dreams (Steve James, 1994)
French Blood (Diastème, 2015)
Nana (Valérie Massadian, 2011)
iTunes & Video On-Demand
Ash vs. Evil Dead (Series, Season 1)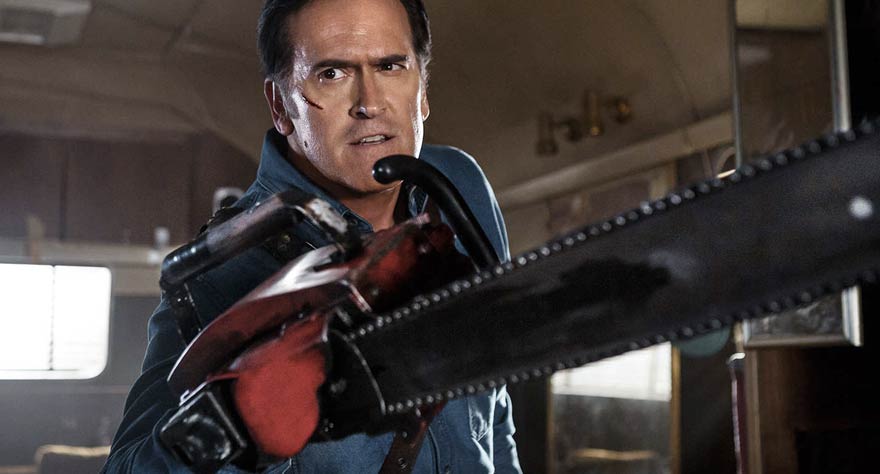 One of the most beloved and bizarre horror franchises, The Evil Dead spawned a new chapter in a new medium this year with Ash vs. Evil Dead. The ten episode first season recently wrapped up on premium cable network Starz to rapturous approval from both critics and hardcore fans of the film series. The show sets cult hero icon Ashley J. Williams (Bruce Campbell) in modern-day Michigan with the Deadite threat long behind him. That is until the mystical evil is once again released. The series nails the bloody fun of the films, with a great lead performance and possibly more gore than any other series in the history of television. Picked up for a second season, if you don't have Starz or just missed the show, you can now catch up on iTunes and other VOD services.
Other titles new to VOD this week:
Bridge of Spies (Steven Spielberg, 2015)
Hellions (Bruce McDonald, 2015)
Man Up (Ben Palmer, 2015)
Spotlight (Tom McCarthy, 2015)
Steve Jobs (Danny Boyle, 2015)