Lars Von Trier Writing a Horror Film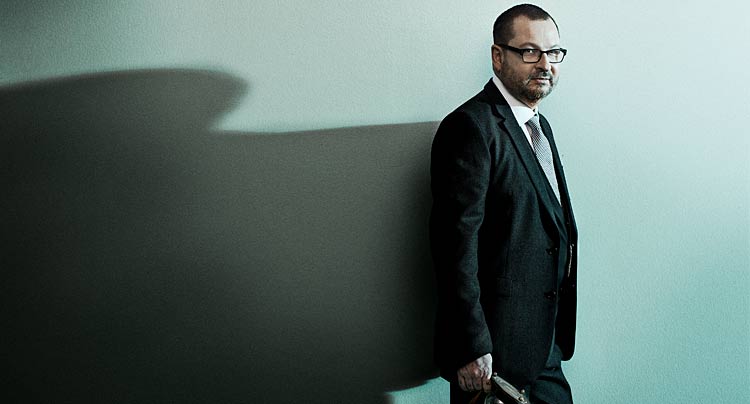 According to Kristian Levring, whose film The Salvation will première out of competition at Cannes this year, he's badgered Lars Von Trier long enough to convince the man (whose films tend to have a dark and most definitely twisted lens) to put all his dark emotion into an actual horror film.
"I've always thought that Lars would be able to do a fantastic horror movie," Levring said in an interview with Lise Ulrich at Danish magazine Soundvenue. According to Levring, Von Trier has been working on the film for around a month and it's to be titled for and set in Detroit, following in a growing trend (Only Lovers Left Alive, Ryan Gosling's upcoming Lost River) capitalizing on the city's dilapidated state and current "ghost town" status. All Levring could disclose about the film was that it was generally about a "man who struggles with his inner demons." Which definitely falls squarely into Von Trier's usual purview, especially after just finishing two volumes of Nymphomaniac.
Von Trier has also written in the past for a couple other directors, Dear Wendy for Thomas Vinterberg and The Early Years for Jacob Thuesen. Levring considers the visual nature of the horror genre to be the perfect outlet for Von Trier's style and aesthetic. Considering just how disturbing a "normal" film from Von Trier can be, expectations for an all out horror film from him are predictably quite high.