'Gravity' VFX Breakdown Showcases 3-D Convergence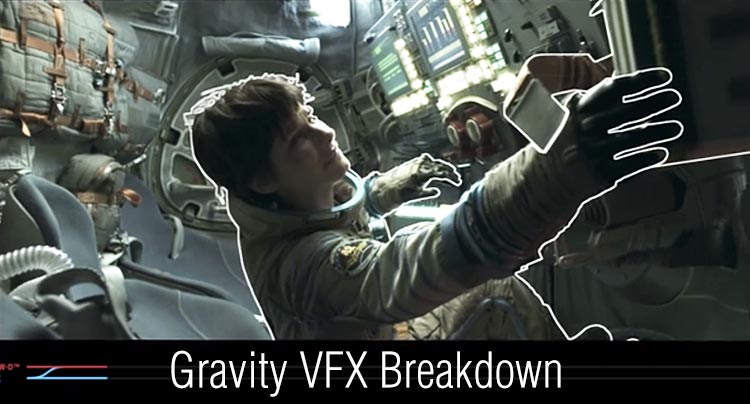 Not only is Alfonso Cuaron's Gravity one of the most visually immersive moviegoing experiences in memory, it's also one of the handful of films that utilize 3-D technology to enhance the cinematic experience in a significant way. The "survival" element of Cuaron's outer-space survival epic is unquestionably enhanced by the 3-D effect, which helps to convey the infinite vastness that constantly threatens to devour stars Sandra Bullock and George Clooney.
In this short vignette, which is essentially a showcase for View-D 3-D convergence technology, we're shown an example of exactly what's going on behind the curtain to make the 3-D in Gravity look so damn good. Here's a description of the clip from the original post:
In this Artist Breakdown we analyse a scene from 'Gravity' starring Sandra Bullock and George Clooney. Prime Focus World's Richard Baker (Creative Director, View-D™) and Matthew Bristowe (SVP, Production) take you on a step by step journey through the stereo conversion of the shot, describing how PFW's View-D conversion process allows for the full integration of the VFX and conversion processes.
There will surely be more of these neat little breakdowns to come in the coming weeks, so keep an eye out for those!