Fantasia Festival 2014: Honeymoon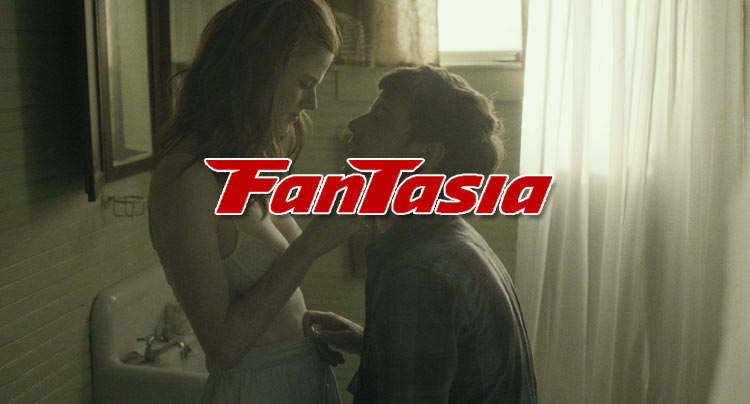 The honeymoon phase is meant to be one of the happiest moments in people's lives. Which makes it the perfect backdrop for a horror film, of course! Director Leigh Janiak has been itching to make her first feature film for quite some time and finally, together with writing partner Phil Graziadei, she's concocted a psychological and physical nightmare that's been terrifying audiences ever since its premiere at South By South West earlier in the year. Now, Honeymoon gets its Canadian premiere in Montreal's genre festival Fantasia; a perfectly suitable setting.
Bea (Rose Leslie) and Paul (Harry Treadaway) are newly weds who have decided to isolate themselves from the rest of the world for their honeymoon, and spend it in Bea's old childhood place; a cabin by the lake. You'd think just because the cabin is located in Canada everything will be nice and well-mannered, but the young couple have no idea how life-altering a few days in these woods will be. A mysterious beam of light in the middle of the night heralds a dark presence into their lives, and once Bea starts sleepwalking, it all goes pear-shaped.
Janiak doesn't like to focus on the fact that she's a woman directing a genuinely engrossing and well-made indie genre film, but those discussing the film online would do well to take note of that. With controlled direction, excellent performances from the two leads, and a diabolical summary of how your better half can be such a pest sometimes, Honeymoon shines a light on a new female directing talent and presents some of the most authentic frights you'll experience all year round.
To be released September 12, 2014. Look out for our full review right before.