Derbez's Low-budget Comedy Surprises, Snags #5 at Box Office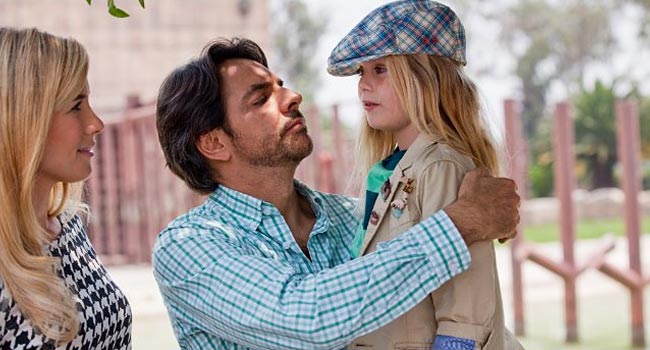 Here at Way Too Indie, we're always rooting for the underdog, and this past weekend, one of the smallest dogs in the fight surprised everyone with a stellar performance at the box office. Instructions Not Included, Mexican television star Eugenio Derbez's "comedy with heart", hit number 5 this past holiday weekend on the box office charts, standing shoulder to shoulder with the likes of big studio releases like Disney's Planes and The Weinstein Co.'s Lee Daniels' The Butler.
The box office rankings for Labor Day weekend were as follows:
1. Lee Daniels' The Butler ($ 20M)
2. One Direction: This is Us ($18M)
3. We're the Millers ($15.9M)
4. Planes ($10.7M)
5. Instructions Not Included ($10M)
Distributed by Panelion—a label aimed at the Hispanic demographic born of a partnership between Lionsgate and Televisa—the film flew completely under the mainstream radar, but the big weekend numbers are a clear indication of the power of the Spanish-speaking community. What's even more impressive is that Instructions Not Included (which had an estimated budget of around $10 million) was only released in 347 theaters across the country. The studio plans on expanding the film to 500 theaters this Friday.
It's great to see a core audience go out to the movies in such numbers, supporting a film they love by buying tickets and spreading the love through good ol' word-of-mouth support. The budget is about as indie as it gets, and it's good to see such spirited enthusiasm drive a passion project such as this to mainstream success.
I recommended the film in my review, and got to talk to Mr. Derbez about his precious film (the project was 12 years in the making) in our interview with the veteran comedic actor.