Criterion September 2014 Releases Announced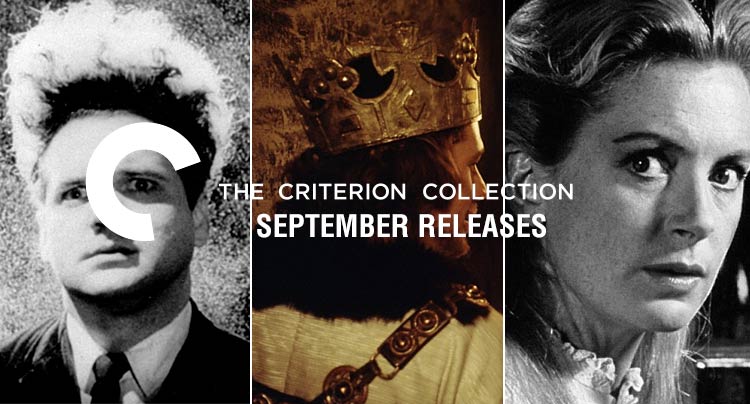 The Criterion Collection announced their September 2014 releases today, highlighted by David Lynch's masterpiece Eraserhead and films from auteurs Roman Polanski and Rainer Werner Fassbinder.
Eraserhead
David Lynch – Available September 16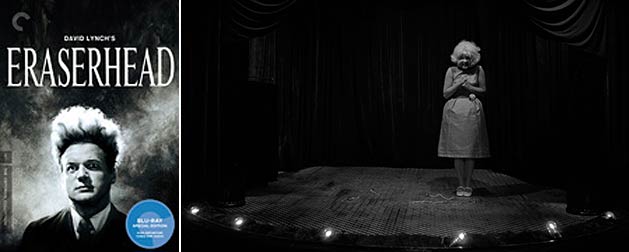 If there was one film not previously released by the Criterion Collection that most belongs, it might be Eraserhead, the unique experimental horror film that changed the way people thought of independent films.
Notes and Special Features:
New 4K digital restoration
"Eraserhead" Stories, 2001 making of documentary
High-def restorations of six David Lynch short films: Six Figures Getting Sick (1966), The Alphabet (1968), The Grandmother (1970), The Amputee Part 1 and Part 2 (1974), and Premonitions Following an Evil Deed (1996)
New and archival interviews with cast and crew
Macbeth
Roman Polanski – Available September 23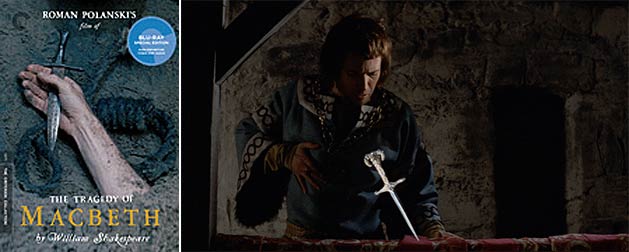 Noted auteur Polanski takes on the classic Shakespearean tale of ambition and revenge. Nearly all of Polanski's films (at least his best work) features psychologically frail characters in tortuous environments. The Scottish play fits right into those themes.
Notes and Special Features:
New 4K digital restoration with uncompressed stereo soundtrack
New documentary about the making of the film, featuring interviews with Polanski and other filmmakers
Polanski Meets Macbeth, a 1971 documentary on the making of the film
The Innocents
Jack Clayton – Available September 23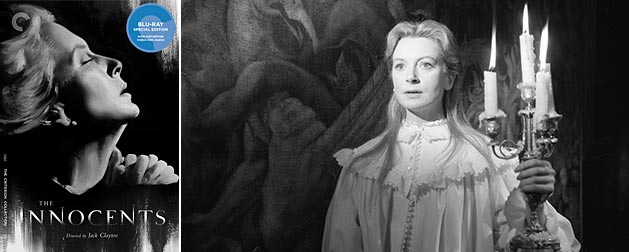 Clayton's cut horror film is another long overdue addition to the collection. The Gothic flick features a great performance from Deborah Kerr as a psychologically strained governess who suspects something untoward happening around her. With a screenplay co-written by Truman Capote, based on Henry James' The Turn of the Screw, The Innocents is a is bizarre and bold, especially for its time. Released on the same day as Macbeth. this makes for a fine double feature.
Notes and Special Features:
New 4K restoration
Audio commentary featuring cultural historian Christopher Frayling
New interview with cinematographer on the film's extraordinary look
Ali: Fear Eats the Soul
Rainer Werner Fassbinder – Available September 30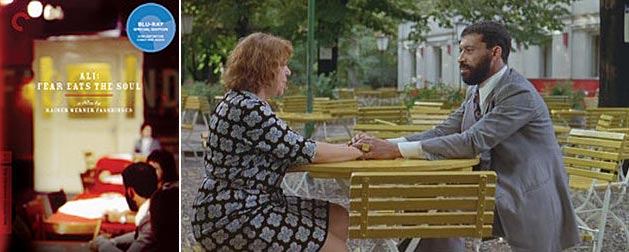 Previously released on DVD, Ali: Fear Eats the Soul gets a deserved upgrade to Blu-ray. A reworking of recently Criterion enshrined All That Heaven Allows, this is a brave film looks into the trauma caused when an elderly German woman begins a romantic relationship with a younger refugee from Iran. Filled with difficult themes of race, age and social class, it is the rare example of a remake that might be better than the original.
Notes and Special Features:
New 4K restoration
Introduction by filmmaker Todd Haynes
Short film Angst isst Seele auf, starring Brigitte Mir
1976 BBC program about the German national film movement
Sundays and Cybele
Serge Bourguignon – Available September 30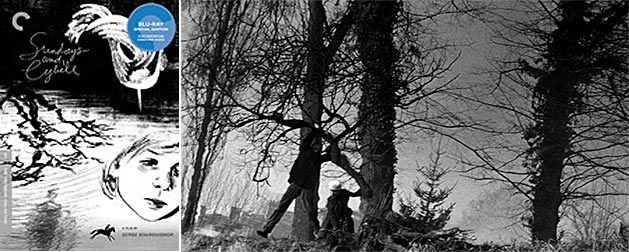 Sundays and Cybele is the wildcard of the bunch, the least known release in September. The film won the Academy Award for France in 1962 and involves a psychologically damaged war vet (I sense a theme…) and a neglected child which becomes an alliance of the two troubled individuals.
Notes and Special Features:
New 2K digital resoration
Le sourire, Bourguignon's Palme d'Or winning short documentary
New interviews with the director and actor Patricia Gozzi