Criterion Collection Announces January Titles From Maddin, Fassbinder, & More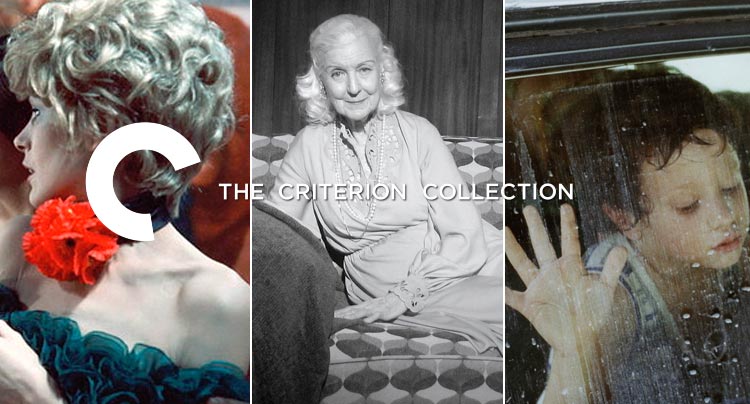 The Criterion Collection rings in 2015 with four great new releases and one Blu-ray upgrade. This month has an incredibly varied selection including films from independent master Guy Maddin, a great slapstick classic, and a wildly violent samurai flick.
The Sword of Doom
Kihachi Okamoto – Available January 6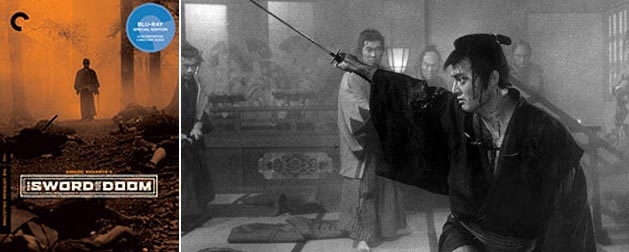 A film where Japanese legend Toshiro Mifune stars as a wandering samurai who gets mixed up in a violent battle? That could describe many great films, but Okamoto's The Sword of Doom stands out among many of them with its crazy mean streak. Mifune actually takes a backseat to Tatsuya Nakadai who plays the vengeful Tsukue, who displays a unique sword style and amoral code.
Notes and Selected Features:
New high-definition digital restoration, with uncompressed monaural soundtrack on the Blu-ray edition
Audio commentary featuring film historian Stephen Prince
Trailer
PLUS: An essay by critic Geoffrey O'Brien
The Bitter Tears of Petra von Kant
Rainer Werner Fassbinder – Available January 13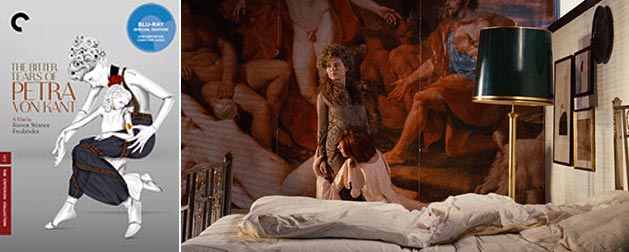 German auteur Fassbinder meets the melodrama of Douglas Sirk in this tale of forbidden love between a fashion designer and a young ingenue. With an all-female cast and Fassbinder's dark but lavish style, the film is one of the filmmaker's most daring and beautiful films. Bitter Tears marks Fassbinder's twelfth release by Criterion and Eclipse – one of the highest numbers for any filmmaker.
Notes and Selected Features:
New 4K digital restoration, supervised by director of photography Michael Ballhaus, with uncompressed monaural soundtrack on the Blu-ray
New interviews with Ballhaus and actors Margit Carstensen, Eva Mattes, Katrin Schaake, and Hanna Schygulla
New interview with film scholar Jane Shattuc about director Rainer Werner Fassbinder and the film
Role Play: Women on Fassbinder, a 1992 German television documentary by Thomas Honickel featuring interviews with Carstensen, Schygulla, and actors Irm Hermann and Rosel Zech
New English subtitle translation
PLUS: An essay by critic Peter Matthews
My Winnipeg
Guy Maddin – Available January 20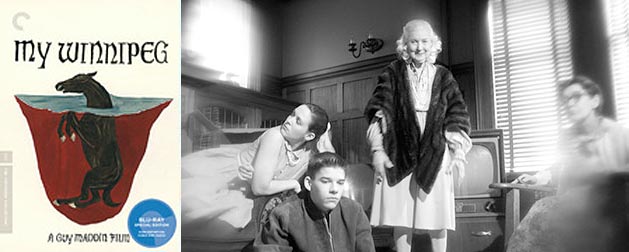 One of the most original filmmakers in the world, Guy Maddin had only been recognized by a Criterion release once before. My Winnipeg is a dreamlike pseudo-autobiography about Maddin's hometown, the enigmatic central Canadian city. Moody and hilarious, the film is difficult to grasp but fascinating to experience. A great Criterion double-feature pairing is the equally bizarre Eraserhead, which is an obvious influence on Maddin's mad world.
Notes and Selected Features:
New high-definition digital restoration, with 2.0 surround DTS-HD Master Audio soundtrack on the Blu-ray
Conversation between director Guy Maddin and art critic Robert Enright
"My Winnipeg" Live in Toronto, a 2008 featurette
Three Maddin shorts, with introductions by the director: Spanky: To the Pier and Back (2008), Sinclair (2010), and Only Dream Things (2012)
Deleted scene
Trailer
PLUS: An essay by critic Wayne Koestenbaum
The Palm Beach Story
Preston Sturges – Available January 20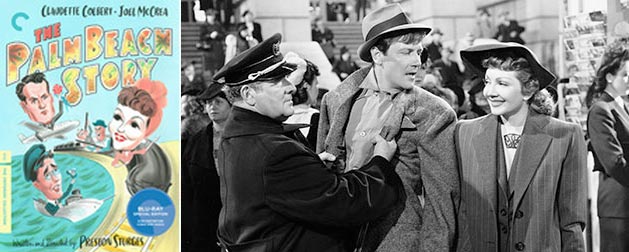 Personally, I've always preferred Sturges' Sullivan's Travels, but you can't do wrong with this follow-up. Starring Sturges regular Joel McCrea and slapstick queen Claudette Colbert, the film takes the standard love-hate relationship genre to hilarious and romantic results. The Palm Beach Story also features a fantastic supporting role for screen legend Mary Astor as the Princess Centimillia. It is most notable, however, for the writer-director, whose dialogue sparkles in maybe his best pure comedy.
Notes and Selected Features:
New 4K digital restoration, with uncompressed monaural soundtrack on the Blu-ray
New interview with writer and film historian James Harvey about director Preston Sturges
New interview with actor and comedian Bill Hader about Sturges
Safeguarding Military Information, a 1942 World War II propaganda short written by Sturges
Screen Guild Theater radio adaptation of the film from March 1943
PLUS: An essay by critic Stephanie Zacharek
La ciénaga
Lucrecia Martel – Available January 27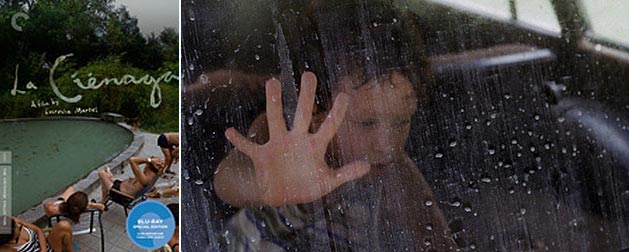 The most important voice in the new cinema movement in Argentina, Martel is among the most unheralded foreign directors working today. La cienaga (The Swamp), her debut film is also perhaps her best. The film is a visceral depiction of a large upper-class family during the sticky hot Argentine summer. It is a simple narrative told with incredible complexity.
Notes and Selected Features:
New 4K digital film transfer, approved by director Lucrecia Martel, with 2.0 surround DTS-HD Master Audio soundtrack on the Blu-ray
New interview with filmmaker Andrés di Tella about Martel and the film
Trailer
New English subtitle translation
More!
PLUS: An essay by critic David Oubiña