CAAMFest: How to Fight, Grace Lee Boggs, Cold Eyes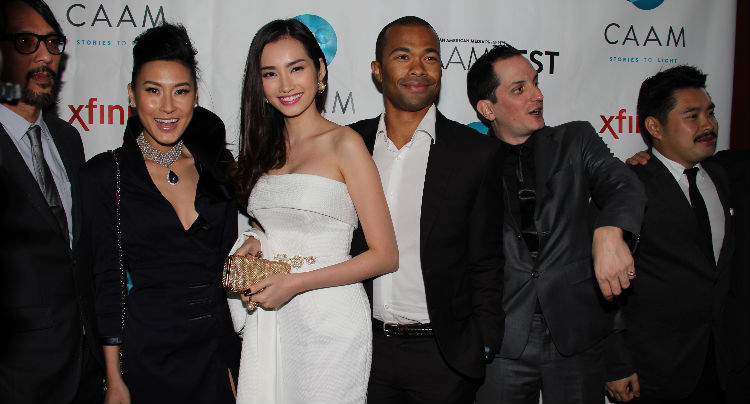 How to Fight in Six Inch Heels
Last Thursday night at San Francisco's beautiful Castro theater, CAAMFest 2014 kicked with a silly-fun romantic comedy to set the tone for the rest of the 11-day fest. With a ritzy red carpet and droves of sharply-dressed attendees, there was ample excitement in the air for what is one of the most important film festivals in the country for the Asian American community.
CAAM executive director Stephen Gong and festival director Masashi Niwano thanked the packed house of festival-goers and prepped them for what this year's festival has in store (check out our festival preview for more). They then introduced director Ham Tran to the stage, a long time friend of CAAMFest who's been showing his films at the festival for over a decade. This year he brought How to Fight in Six Inch Heels, an Asian-American production that was a box office hit in Vietnam, where the majority of the movie is set. With him were his cast and crew, who participated in a Q&A following the film.
This slideshow requires JavaScript.
Following a short film centered on the evolution of the real-life career of  How to Fight star Kathy Uyen, the feature film got underway. It follows a pretty, neurotic Vietnamese American girl working as an assistant to a domineering French designer in the New York fashion industry. With her fiancé working abroad in Vietnam, she begins to suspect he's cheating with one of three models working with him when she spies a pair of red heels in his apartment during a Skype call. Determined to smoke out the would be skank, she flies out to Saigon, leaving her best friend George to cover her ass at work. When she arrives, her fashion-god friend Danny glams her up with a makeover and shoves her into the Saigon fashion world where she inadvertently becomes a bit of a runway phenomenon. Now in close proximity to the models in suspect, she's surprised when she finds herself developing friendships with each of them.
This is light material with cutesy humor running throughout. The film is well crafted and should please general audiences, bouncing between Vietnamese and English dialogue smoothly. Uyen is strong, but it feels like we've seen this same quirky, romantically naive character before (The Devil Wears Prada being the obvious example). Every note she hits, while in tune, feels too familiar, which points to the film's biggest weakness. How to Fight in Six Inch Heels derives too much from American cinema, hitting every rom-com trope and story beat in the book. Many of the characters feel overblown (the gay men especially), but most of the performances hit the mark.
American Revolutionary: The Evolution of Grace Lee Boggs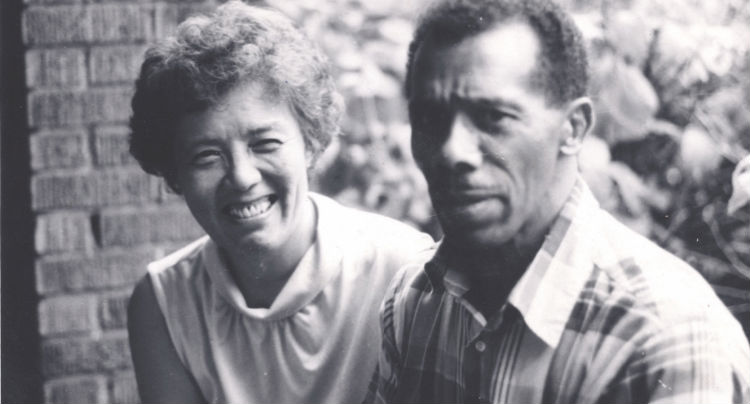 A documentary that matches its subject's witty, piercing intellect in its style and form, American Revolutionary: The Evolution of Grace Lee Boggs chronicles the philosophies and staggering accomplishments of Boggs, a Chinese American who dedicated most of her 95 years on this earth to empowering and inspiring the African American community. Director Grace Lee (no relation) uses archival footage, interviews with Boggs and several of her colleagues and friends, and clever vignettes explaining the core principles of two of her major influences, Hegel and Marx, to bring to light not just Boggs' lifetime milestones, but her tendencies and complexities as a person.
Detroit is the setting, as Boggs calls it home and has played a big part in working to restore the city in the wake of the industrial fallout. Boggs' most defining characteristic is her hunger to challenge and open the minds of everyone she meets. In the film's most memorable moment, she sits with Danny Glover in her home and poses that when people talk about "quality education", what they're really talking about is black students aspiring to be more like white students. Glover is floored, rendered speechless, and it's at once hilarious and inspirational. Though Detroit is a shell of its former self, activists like Boggs help to remind us of where its fallen from, why it fell, and where we can take it, if we're willing to put in the effort and thought. A terrific film.
Cold Eyes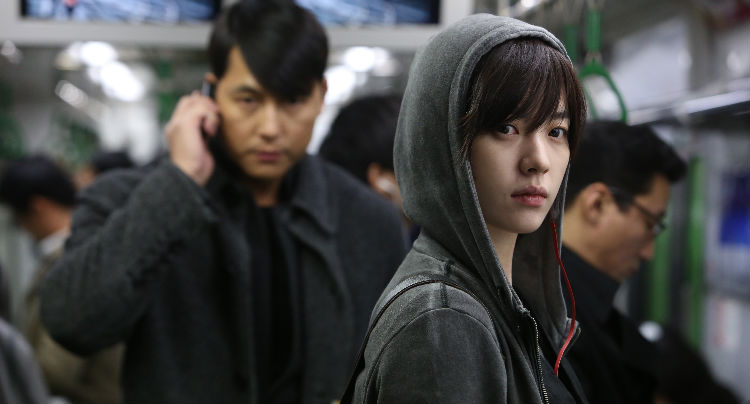 A remake of Yau Nai Hoi's Eye in the Sky, Cold Eyes, by co-directors Ui-seok Jo and Byung-seo Kim, is a crime thriller set in Seoul that pits a group of undercover surveillance cops against a gaggle of gangsters, with the good guys trying to smoke out the criminals' mysterious leader. Our hero is Yoon Joo (Han Hyo Ju), a new recruit who has a prodigious photographic memory (if she can clear her head enough to access it) who's brought in and mentored by veteran Detective Hwang (Sol Kyung Gu). Earning the codename "Piglet", she joins the team in identifying suspects on the street (while retaining their anonymity, of course). Leading the baddies is the cerebral, deadly James (Jung Woo Sung), who overseas the heists from tall rooftops and viciously dispatches of weak links in the operation without hesitation. The two parties are on a collision course, and as Piglet's skills help the team close in on James and his crew, he begins to fight back, showing them exactly what he's capable of.
Jo and Kim have crafted a worthy remake, a tense, riveting look at the classic cops vs. robbers scenario with a focus on advanced technology and modern stratagems. Watching Hwang maneuver his team through the Seoul streets like a chess mastermind is a treat, but it can wear thin. Sometimes the film gets carried away with using video game-like CG street maps that lay out the team's positions in the city, which serves its function but feels like a bit of a cheat at times. Still, the on-foot, shadowy pursuits are heightened by the public arena, with each of the players moving through the environments swiftly but without looking suspicious. It's incredibly gripping stuff, and the surprisingly deep character arcs for the mains (the supporting players seem half-baked) makes Cold Eyes' characters more relatable than those in your average Hollywood heist picture.