'Boyhood' Wows Everyone, From Pixar Legends to Metal Gods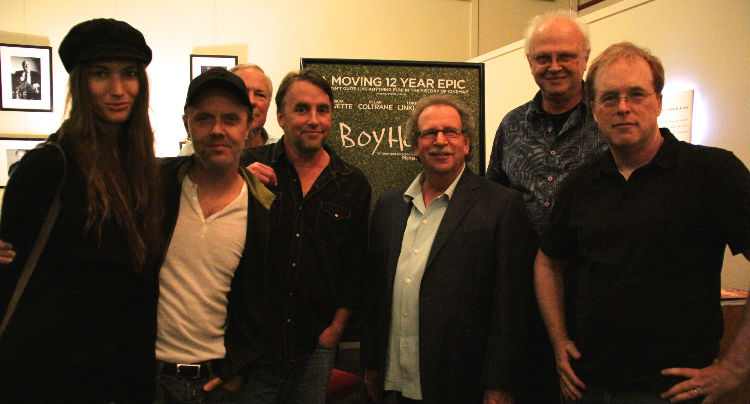 With Boyhood, Richard Linklater's "12-Year Epic", gearing up for wide release following its limited opening this past weekend, the indie guru has been on a whirlwind press tour, promoting the film across the country. This past Thursday, the tour found him in San Rafael, California, at the Smith Rafael Film Center, where he participated in an audience Q&A and chatted with some high-profile guests at the after party, all organized by the California Film Institute.
"It had to be one movie that felt all the same, and all you could notice was the people getting older. The film itself had to feel consistent," Linklater said at the Q&A (moderated by CFI Director of Programming Richard Peterson) when asked how he kept the tone of the film steady over the course of the 12-year production. "People ask me, 'Did you evolve over the 12 years as a filmmaker?' and I say, 'I hope not.' If I evolved, it was maybe in the other films."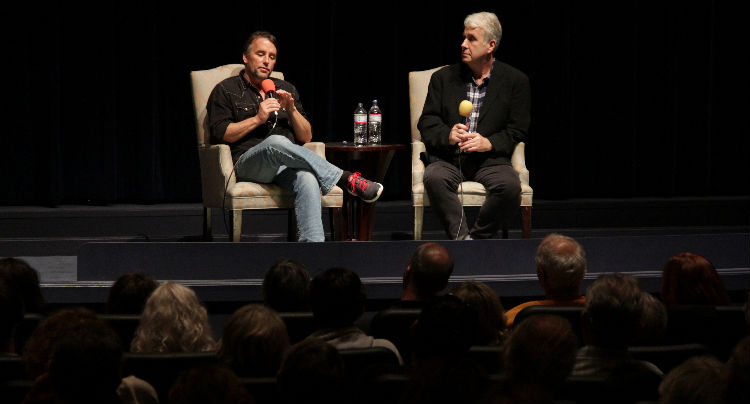 When asked about how many scenes fell to the cutting room floor, Linklater gave a startling answer, considering the enormity of the production. "There's very little on the floor. There will never be another version [of the film.] I probably cut out less material, ratio-wise, than most films." It speaks to his efficiency as a filmmaker, which he touched upon with us in our chat last year about Before Midnight.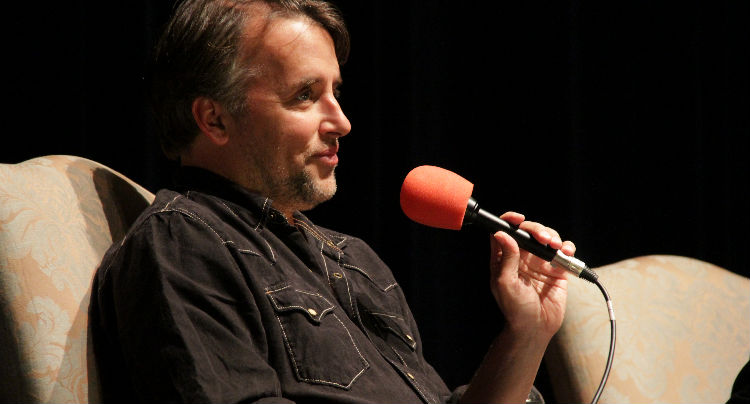 Following the Q&A, Linklater moved from the packed theater, booming with applause, to a private room where several of his peers awaited to shower him with praise (and nibble on some tasty treats, of which I may have stolen a few.) In attendance were Metallica's Lars Ulrich, a film buff and Bay Area musical mainstay, Pixar mastermind Brad Bird, CFI Executive Director Mark Fishkin, and an assortment of industry vets who were universally touched by Mr. Linklater's sweeping passion project.
Boyhood is picking up some serious momentum, and with luck (and more publicity tours), Linklater and his crew could ride the wave all the way to the Oscars.