Al Pacino Makes Keys and Clutches Cats in the Dream-like 'Manglehorn' Trailer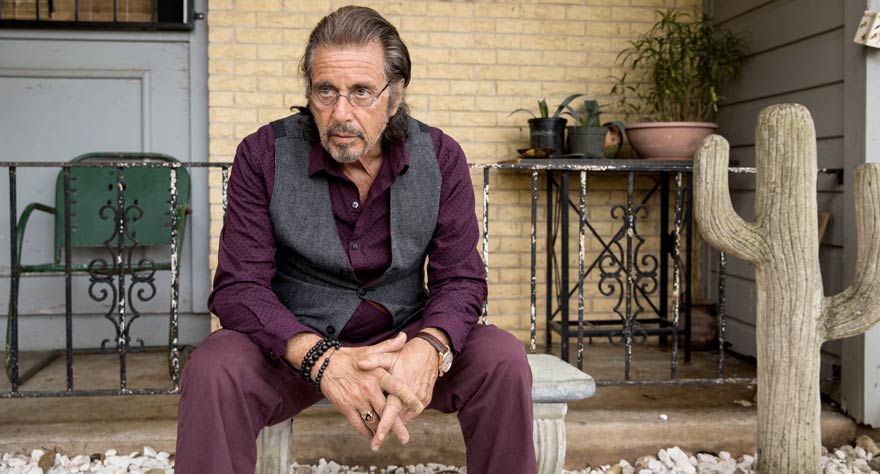 When the film held its North American debut at last year's Toronto International Film Festival, Manglehorn was one of two movies touted for featuring "the best Al Pacino performance in [x] years." The other, The Humbling, came into theaters and onto VOD January 23rd without much fanfare. Five months later, Manglehorn is set for its own simultaneous theatrical and on-demand release with a new poster and brand-new trailer.
The latest from prolific director David Gordon Green (George Washington, Pineapple Express), Manglehorn is a dream-like look into the life of key maker A.J. Manglehorn (Pacino). Still heartbroken over a woman whose love he lost years ago, Manglehorn pens lovesick letters while serendipitously solving problems for the various people he meets around town. Co-starring Holly Hunter, Chris Messina and Harmony Korine in a scene-stealing role as a degenerate former Little League player that Manglehorn once coached, Green's film is full of evocative visuals and a trippy sound mix that blends several scenes together. Manglehorn will get a limited release the same day it appears on VOD, June 19th.
Watch Al Pacino walking around with a cat in the Manglehorn trailer below: