Music Hangout – Lowercase Noises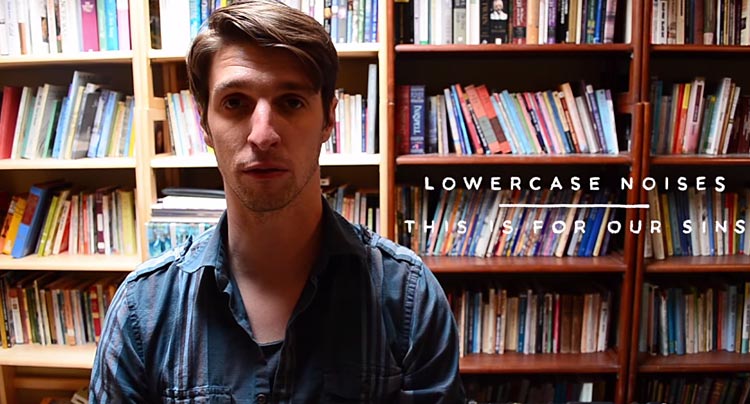 The thing about ambient music is that it takes patience. Not only to compose it, but also to listen to it. We are naturally drawn to narratives, well at least I and most of the people I know are, to me ambient music has the most complex narratives to understand, but once you've understood it, it's amazing. One of those talented composers is Andy Othling, the mastermind behind the ambient/post-rock project Lowercase Noises.
The latest album from Andy, This Is For Our Sins releases on April 30th. Inspired by the story of the Lykov family, a Russian family that was completely isolated from the rest of the world for 40 years, each track represents a moment in the lives of this intriguing family, whose lone survivor still lives in isolation. You can read more about the Lykov family at the Smithsonian. Andy released the music video for one of the tracks called "Famine and the Death of a mother" earlier this month. The song is a prime example of how complex the compositions on this album are and the impact of the emotions that the story holds. Previous albums have featured an emphasis on guitar because of Andy's mastery of the instrument, but surprisingly the songs on this album have a larger diversity in instruments, some with no guitar at all. This may come as a big surprise to some long-time listeners, but I doubt it'll be something to really complain about since the composition fits together so well.
Andy and I chatted for a while and took some questions from his fans, the entire hangout is below for your viewing pleasure. This Is For Our Sins releases April 30th, you can pre-order at the link below. When it comes out, I highly recommend sitting down and listening to the album all the way through in order, there are some songs that might not make sense by themselves.
This Is For Our Sins Pre-Order
Lowercase Noises Facebook
Lowercase Noises Twitter