Charlie Siskel Talks 'Finding Vivian Maier'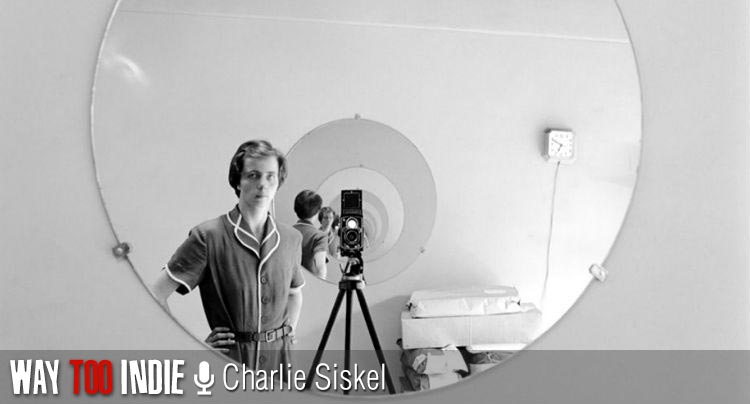 Finding Vivian Maier, a layered documentary co-directed by John Maloof and Charlie Siskel, pieces together the life story of the titular Chicago nanny (now deceased) by utilizing the amazing photographs she took around the city, of which there are a mountain of around 100,000. Maloof, who discovered the initial batch of her photos in a case he won at an auction, began capturing on camera his search for the truth about Vivian, and brought on documentarian Siskel to help him make a film of it.
Siskel, a Chicago native, chatted with us about how he got involved in the project, the process of choosing which photos to use for the film, what characteristic of Vivian's he identifies most with, and more.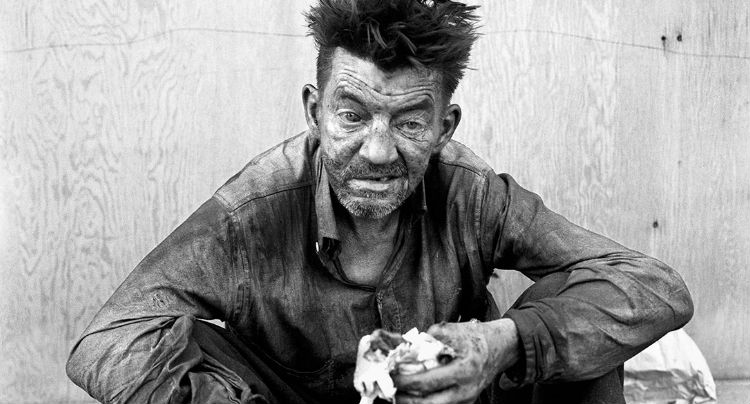 How did you get involved in the film? If I'm not mistaken, Jeff Garlin had a role in your participation.
Charlie: I heard about the story the way a lot of people in Chicago did. There was some local coverage when there was that initial show of Vivian's work at the Chicago Cultural Center. There was a small show of her work that John Maloof, who found the work, mounted himself. That got picked up by the local PBS station and local magazines. I'd heard about the story, and years later, I was contacted out of the blue by Jeff Garlin, who I know from Chicago and who I know since I moved to Los Angeles mostly through comedy circles. It turned out that Jeff had contacted John when he found out about the story. He's a photography buff himself. When he heard about the story, he got in touch with John, who had started to make a documentary.
He had found some people who knew Vivian and started interviewing them, but didn't really have experience in making a film, so he was looking for someone to help. Jeff got in touch with Michael Moore, who's my mentor in film and TV. He asked who he should recommend or team up with John, and Michael gave him my name. He said, "Of course, I know Charlie." He called me and asked if I'd like to be involved, and I jumped at the chance. It's a great story. I got on the phone with John and we started to talk. I found out what he had in his possession, the incredible trove of photographs, but also super 8 footage that Vivian had shot and a mountain of what we came to call "evidence": Her belongings and ephemera that she collected, this huge amount of stuff the one acquires in life if you are inclined not to throw anything away, which was basically Vivian's MO. We had all this material and I thought, "There's a way to tell this story using this material and make it kind of a detective story or mystery where we try to uncover big questions about the identity of this incredible artist who had been undiscovered and also tell the story of that discovery and say something about art and what it means to be an artist.
This abundance of materials you had at your disposal could have been a blessing or a curse, depending on how you utilized them as storytelling tools. How did you approach picking out the right bits of the giant collection to form your movie?
Charlie: Well, that's right. Storytelling, editing, writing…they're about making choices. What do you leave out? What you cut down can be as important as what you include. Here we had this mountain  of evidence, and we realized that, just because it's evidence, doesn't meant it's evidence of anything important. We'd be chasing leads like a detective would, I guess, and sometimes there were dead ends. There were lots of things that we discovered that were not included in the film because we didn't feel they were central to the story. In order to make those decisions, you have to know what story you're trying to tell. That isn't clear from the start unless you set out with an agenda, and in this case, we really didn't know what the story was.
I started with this impression of, here's this nanny who lived a double life and happened to take all these incredible pictures. That's an interesting story, but it got more interesting when I realized the opposite was true. Really, the story was of an incredible artist who was masquerading as a nanny and using her job as a nanny as a means to and end. She'd be out in the roughest part of town with her children in tow, taking pictures. She'd take them to Skid Row in Chicago, Maxwell Street…rougher parts of town. Even the stockyards where animals were slaughtered. Part of that was taking field trips for these suburban kids, taking them out of their element. But seems also to have been kind of a by-product. I think a good part of the trip was to allow Vivian to be in a place where she was taking her photos. That was the one world she was interested in. The fringes and rougher edges of society, not the manicured lawns of suburban Chicago.
You found out that Vivian was a nanny in your childhood neighborhood, right?
Charlie: Yeah. The longest time she spent with a family as a nanny, which was over ten years, was right around the corner from my house. The ravines that she would take the kids to play in are the ravines that I grew up in, blocks from my house. Looking at her super 8 footage, there's footage of my elementary footage taken a couple of years before I was there. I could see my second grade teacher, who I didn't like much. (laughs) That sent shivers up my spine to see that. She was in a world that was very familiar to me, and it was eye-opening to think about that world from the perspective of an employee. She was the help, a domestic worker. She had a complex relationship with her employers. It's different from a babysitter, who you hire from day to day–this is someone who is living in your home and who you entrust your children to. She's to have an intimate bond with your children, but will one day be dismissed! The kids get older. From the beginning, she's there not by choice, but because it's her employment. Vivian could be with the family, but she could never truly be of the family. And yet, some of the children describe her as closer than their old mother.
Vivian's past was fractured or broken in some way. There was a rift that goes way back in her family, and her parents seem to have separated. She never really experienced, it seems, the intimate family life she witnessed as a half-outsider half-insider later in her life.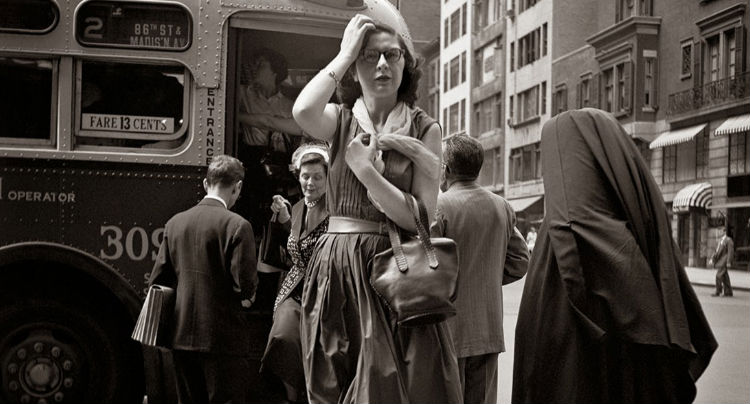 You paint this picture of Vivian in the film, though it's certainly not a definitive one. Which of Vivian's characteristics do you most identify with?
Charlie: I would love to say that I identify with her as an artist, but I think Vivian was a different kind of artist. She made incredible sacrifices throughout her life to make her art. You could almost say that she sacrificed everything in order to do her art. You could look at her life as one big sacrifice where everything pointed to the creation of and preservation of this incredible archive that's not only important from a historical perspective, where she documented the times that she was living in, and was a witness to class and social and political issues, but of incredible artistic merit as well. She was willing to lead this anonymous life as an artist, never having any recognition of her true talents during her lifetime, all in service of this goal of making and preserving her art. A lot's been made of the idea that Vivian didn't want her work to be seen, but as we point out in the film, she did make at least one attempt that we know of to make her work seen.
I wish I could say that I have the same reserves of moxie that Vivian has, but I'm much more risk-averse than she is. I don't know that I would say I identify in that way with her, but the one thing I think I'd say resonates in the story for me and I think resonates with many people, is that we all want to believe that the way we see the world in a certain way, whether we turn it into art or not, is special or unique in some way. Vivian took those shots, and because of that, we can connect as human beings to another person who has this sensibility and intelligence and way of looking at the world in an artistic and intelligent, thoughtful way. I think that's what resonates for the rest of us. We see the world the way she did, and we're better off for it.
What's it been like interacting and having conversations with these people who have become fans of her work?
Charlie: It's wonderful. People are responding to Vivian's work on many levels, and one of the things that I think is so great about her photographs is that you don't need to be a scholar of 21st century photography or art to appreciate them. If you are, then perhaps it resonates more deeply and you know that Vivian, although probably self-taught, was an incredibly sophisticated photographer, both in how she composed and shot her pictures, but also thematically. She was a real documentarian in her own right and was interested in many areas of political and social issues, class, and particularly sensitive to the disenfranchised, the poor, and people who were living on the edge of society.
She also had a great sense of humor. In the screenings of the film, it's been great that sometimes when a photograph comes up on screen, the audience just laughs together. There's a shot in particular of a bunch of people walking across a street in the summertime, and they're all wearing the same shade of yellow shirts. It inevitably gets a big laugh, and it's great seeing people connect with her work in that way and on many different levels. That's why we made the film. There's a great story there as well, but in the end, if the photographs were not of the quality and historical importance that they have, it would just be a good story. I don't think it would be worthy of the attention it seems to be getting.