Weekend Streaming Recommendations: "Alone Yet Not Alone" Edition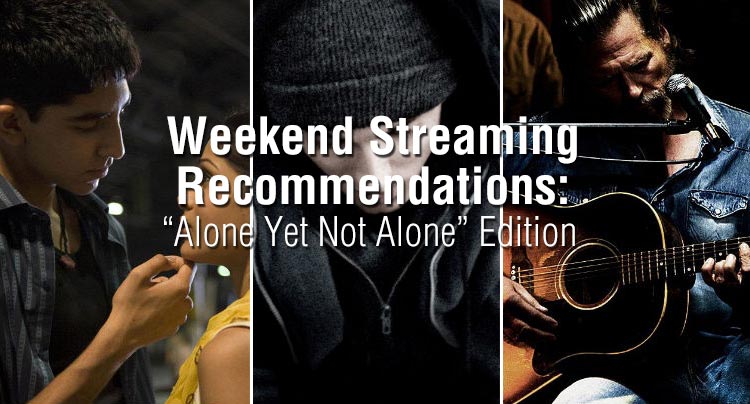 There was a funny bit of news floating around this week regarding an obscure (comically so) film having its Best Original Song Oscar nomination revoked by the Academy. "Alone Yet Not Alone", the song in question from a movie of the same name, has got to be one of the cheesiest, most hackneyed piece of movie music of the year, and a far cry from being in the running for the title of "the best". Turns out, as reported by several outlets, the song's composer, Bruce Broughton, is a former Academy governor and current executive committee member, a position he exploited to "earn" his song a nomination. No song will replace "Alone Yet Not Alone" (the title still makes me giggle) in the ballot, reducing the field to four nominees.
It's not the most gripping news story, but you know the saying: "Give me lemons, and I'll make…my Weekend Streaming Recommendations!!!" That's how the saying goes, right? Close enough. For this week's recommendations, I've chosen films that have won the Oscar for Best Original Song in years past, films with legitimately great songs to wash out the icky taste of "Alone Yet Not Alone". (Man, that is seriously one of the funniest movie/song titles I've ever heard. It sounds like middle school poetry.)
You've probably seen all of these awesome films at least once, but each is worth revisiting. And if you've missed some, discovering them is only a click away.
8 Mile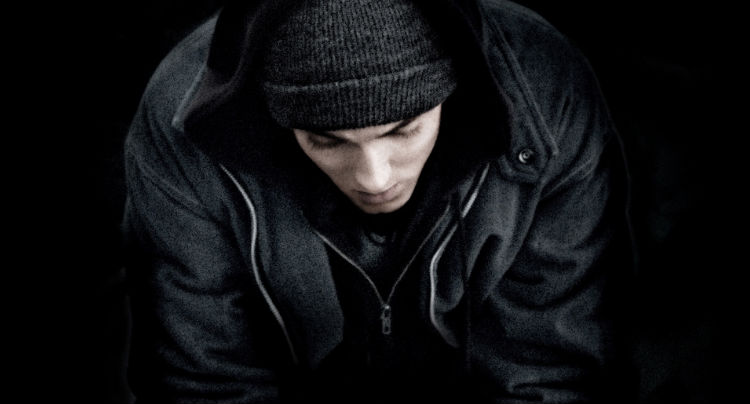 When Eminem was announced to be the star of a "serious" drama inspired by his life as an underground rapper in Detroit, most of us–even fans of the gifted emcee, like me–cringed. Surely this was a cash-grab built to capitalize on Mr. Mathers' popularity. (He was INSANELY popular back in 2002, approaching Madonna and Michael Jackson levels of notoriety.) To everyone's surprise, the movie wasn't half bad! It's definitely worth watching on a lazy Sunday afternoon, at least. Eminem's performance feels natural, if a little restrained, and the basement-rap-battle scene is undeniably electric. Best of all, the film gave us "Lose Yourself", Em's driving motivational anthem about seizing once-in-a-lifetime opportunities. The chugging guitar riff and catchy-as-all-hell hook ("LOSE yourself in the MUsic, the MOment you OWN it…") have made it one of Eminem's most enduring singles. (As a bonus, the film also inspired that awesome Chappelle's Show parody. "Spaghetti! Spaghetti! Spaghetti!")
Slumdog Millionaire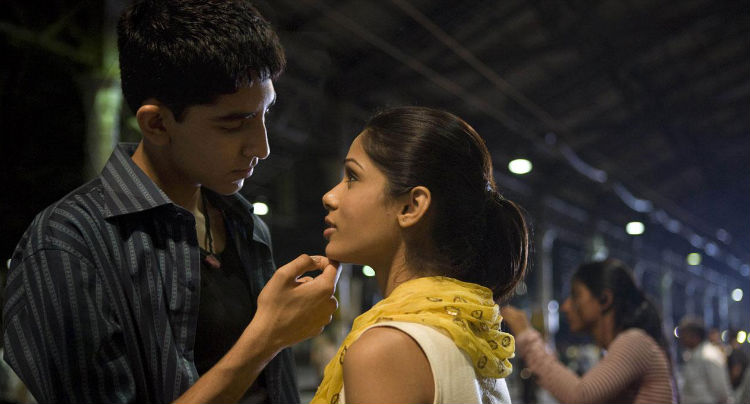 Danny Boyle is one of those rare filmmakers who can seemingly do anything: horror (28 Days Later); kids movies (Millions); sci-fi (Sunshine); psychological (127 Hours, Trance)…and the list goes on. We're quite fortunate to have the fellow making movies for our lucky eyes and ears to feast on. Of the excellent films in his oeuvre, none have had the success or cultural impact of Slumdog Millionaire, the South Asian underdog story about street kid Jamal (Dev Patel) defying fate by progressing farther in India's version of "Who Wants to be a Millionaire?" than the corrupt showrunners had planned. The film is bursting with life, and its runtime is just about the briskest 120 minutes you'll sit through. The film's Oscar-winning song, the infectious, pulsing Bollywood hit Jai Ho, was actually written for another Indian film, Yuvvraaj, but only really picked up steam when it was featured in Boyle's film.
Crazy Heart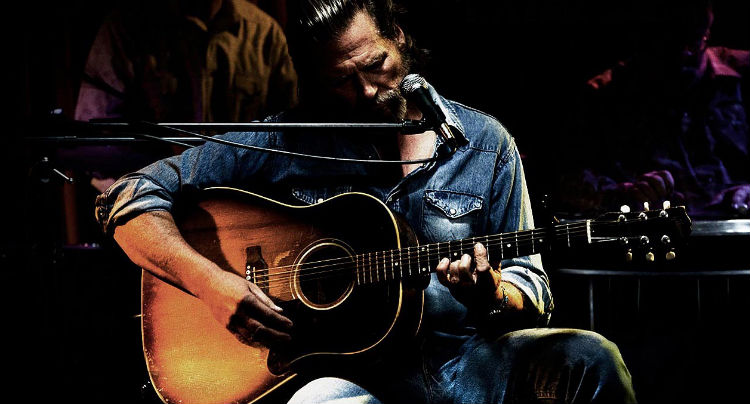 Jeff Bridges enjoyed a string of box-office and critical success from 2008 to 2010, with his work in Iron Man, Tron: Legacy, and True Grit making him a more commercially popular actor than ever. The best performance of this period of Bridges' career was in Crazy Heart, in which he played a hopelessly washed-up, alcoholic country singer-songwriter named Bad Blake. With deep emotional complexity and a slight devilish touch, Bridges scores with one of his most brilliantly conceived performances. The turn won him the Oscar for Best Actor in 2009, and the film's song "The Weary Kind", written by Ryan Bingham and T-Bone Burnett, captured gold as well. It's got everything I love in a country song: a stripped-down arrangement, forlorn, poignant lyrics, and a timeless melody. Bridges broke his hot streak with last year's R.I.P.D, but thankfully, with the power of internet streaming, we can rewind back a few years to when he was still on fire.
Butch Cassidy and the Sundance Kid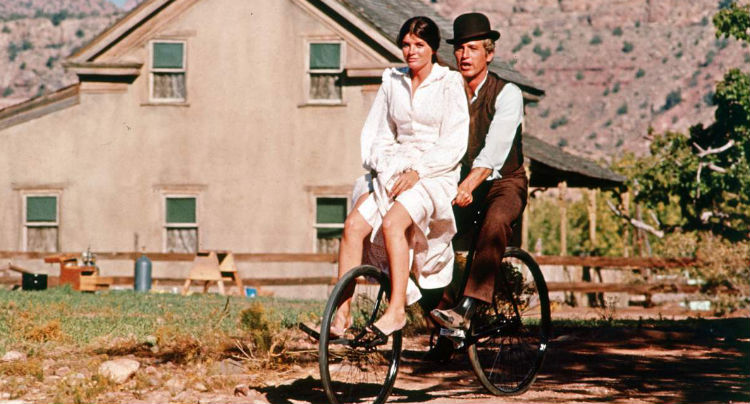 "Raindrops keep fallin' on my head…" Aaaahhhh…the sound of peacefulness. What a great song for an equally great movie. Written by Burt Bacharach and Hal David for Butch Cassidy and the Sundance Kid, the distinctively '70s-sounding tune isn't exactly the most obvious musical companion for a badass gunslinger Western set in the 1890's, but it perfectly fits the scene it accompanies, of Paul Newman practicing tricks on a bicycle to the giddy amusement of Katharine Ross. George Roy Hill's film, as you probably already know, is clever, charming, impeccably acted, and one of the best buddy movies of all time (if not one of the best movies, period). Newman and Robert Redford are at the peak of their careers here, and the film's famous final frame is one of the most treasured images in all of cinema. You can't watch this classic too many times, so stream away, my friends. You won't regret it.